Services
We offer Intellectual Property (IP) services tailored to inventors and innovators. Our dedicated team of IP experts will devise a strategy to help you maximize the value of your IP assets. In addition to generating revenue for our clients through IP consulting, The IPN helps inventors and patent owners monetize their existing patent portfolios through IP licensing & enforcement campaigns.
Projects
The IPN understands inventors, because we are inventors and entrepreneurs ourselves. Our team has a proven track record in all phases of IP patent creation and licensing. Our passion turning ideas into reality! By establishing partnerships with inventors and lending them our experience and expertise, we help them realize their goals. And we work with experienced IP attorneys to provide clients with the highest probability of patent success.
Clients
We work with a wide range of clients seeking to patent their invention or innovation ideas. At the Intellectual Property Network, we specialize in "Ideation and Concept Innovation". We can help you take your idea from concept all the way to a patented invention by combining our expertise in IP law with our years of experience as inventors turning ideas into reality!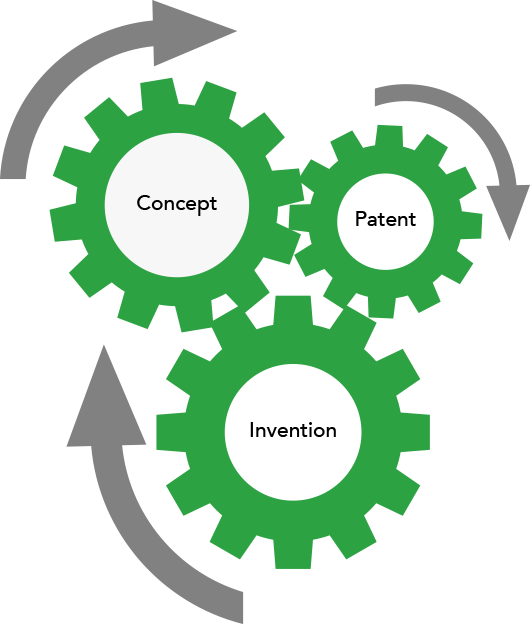 The ipn process
NDA and Concept Capture
Once your initial NDA form and idea or invention concept is returned and approved and you decide to become an IPN partner, the first step in the partnership process is a formal contract and NDA which documents and protects your idea throughout each of the four steps in our ideation process. After the NDA is in place we capture your initial invention concept, we review and formally benchmark the novelty of the idea and explore additional potentially patentable concepts.
Read more >>
Reasons Why You Need a Patent- Understanding IP Law
In order to successfully protect any intellectual property (IP), it is important to understand IP law as it governs the issuance of patents and the scope of their protections.
A patent is a legal document that protects an invention from being copied by other businesses to reduce the risk of competition with a similar product in the future. Successfully navigating through IP law to obtain and enforce a patent can make a significant difference to the profitability, valuation, and long-term success of any company.
The IPN can assist with all areas of IP law to secure your patents., trademarks, copyright, and trade secrets and to ensure that your invention is protected from illegal duplicates and any infringements are dealt with legally in courts.
Patents that follow IP law define your idea so you can present it to investors and companies with confidence. It is the first step towards getting your idea to market, protecting your creative works, attracting the attention of investors, and building a solid foundation for future business growth.
These intangible assets are often the most important portion of a company's valuation, especially in the high technology industry or consumer products. A strong IP portfolio and IP team , such as IPN, that closely follows IP Law is key to obtaining investors, leveraging business transactions, increasing the value of a company in mergers and acquisitions, and providing a larger sum as an exit strategy.